On the 23rd of November, Mysha and Myreen turned a year and two months. All five of us went to Perth for our holiday, maid-less. Many could not believe our audacity.  After all, it is not an easy feat to handle three toddlers without the extra help. And to add on, it was our first time on holiday with all three girls. But Tatek and I were positive all along. We wanted to make it work. We somehow knew we would survive and most importantly, enjoy the trip no matter how tough we knew it would be. Besides, we needed a break. My face needed a break too! I actually told myself to go forgo my makeup bag for the Perth trip. Go holiday cannot be so vain, you know? ;p
Thank goodness our preparations for the trip started about two weeks before so at least Tatek and I were mentally and physically prepared for what awaited us. Prior to the trip, we tried managing all three girls ourselves without assistance from the helper, and we even changed their nap times to get their body clock prepared for the long plane ride. Believe it or not, Tatek even calculated and worked out their nap times so that they would be asleep by the time the plane took off. Besides, our girls have always been well-behaved so how difficult could it get, we so thought. We brought along bags of positive thinking, and a good deal of team work. With Tatek in my team, I knew everything would be just fine.
Now, we chose a night flight to Perth thinking that we could all sleep in the plane soundly. Wishful thoughts, we had. How could we even think that the girls would be able to sleep? Throughout the entire plane ride, the girls kept waking up! Understandable- it was a totally different environment for them altogether so we could not possibly expect them to sleep safe and sound. Besides, the plane was freezing cold! Everyone in the plane was practically sneezing! So yes, Sharleez and I were constantly sneezing. I ended up not sleeping at all for five hours. Sharleez slept for about two hours only, but I could so see that she was not comfortable at all. By the time we reached Perth, both of us were already so sickly and tired. Thank goodness for the fresh air and really breezy wind that greeted us early in the morning. I was totally in love with Perth's weather throughout the five days we were there. Although it was summer and the sun was shining bright above us, we did not feel the heat at all. It was like walking in a city of aircon. Amazing, isn't it? And the fact that I put on minimal makeup made it even better! We did not perspire at all no matter how many layers of clothes we put on. In fact, we still felt cold despite putting on sweaters or jackets. If you are all for sun tanning, then Perth is the ideal place for you to be in. No wonder Nurul managed to get a beautiful golden tan during her visit to Perth the other time. The only downside was the flies! They were everywhere each time we were outdoor, we got so bothered and very annoyed. Imagine flies over you all the time! Imagine flies all over your poor helpless children!
I am really glad that my parents-in-law were with us throughout the entire trip. We spent a lot of time together, and I am greatly touched by their extreme care and concern towards us. Thank goodness that my relationship with my parents-in-law has always been good and strong. Till today, I hold true to the advice that my mum gave me when I got married- "Marrying Hidayat means you are also marrying his family. Love his parents just as much."  Makes a lot of sense, doesn't it? I think it is important for us to realize this. Bless my parents-in-law! Imagine this- they had gone to Perth a few days before just so that they could settle the accommodation and transport for us. So we did not have to worry about anything at all basically besides our shopping expenditures. The moment we reached Perth, they fetched us from the airport. The car that they rented even had three baby carseats ready for the Nadyas. How thoughtful of them. We stayed at Drakes' Apartment, and throughout the five days stay, Mak-in-law did not even allow me to help her out in the kitchen because she wanted me to focus on the girls and worry about anything else. Fair enough. I am not exactly a kitchen person so I was secretly happy that I could get away with it. The Nadyas really enjoyed their stay at the apartment because it was really big. There were three bedrooms, and each room was equipped with one king sized bed and one super single bed.  The bathrooms were spacious too, and the girls had the luxury of bathing in the bathtub and Jacuzzi! Even the kitchen came equipped with everything! But of course, Mak-in-law, being the particular person she is, brought her own utensils from home. Every day was a different menu for us altogether. We are very lucky that Mak-in-law is a superb cook, just like my Mak. I simply love her cooking! So this explains why my appetite was just as great in Perth. To eat out in Perth every day is quite an impossible feat as the food there is quite costly, and not as tasty as home cooked food. Kebab restaurants were everywhere we went but we could not possibly eat Kebab all the time, right? The only food I truly enjoyed there was the fish and chips at Fremantle. The serving was big, and the fish was so juicy and fresh. We ordered only one set of fish and chips to share but we had difficulties finishing it because like I mentioned earlier, the serving was huge! Australians do have a big appetite!
Besides going to the shopping spots like good ol' Harbour Town, Carousel, Fremantle and Target, we did make use of the time we had there to visit farms in particular, strawberry farms and animals farms. The moment we reached the strawberry farm, the air smelt of strawberries! And the sweetness of the strawberries was so incredible! The Nadyas could not stop eating them strawberries throughout the entire trip! With the natural blush on their chubby cheeks, they looked like juicy strawberries themselves! I could not stop pinching (and biting) their cheeks. There are just so many animal farms in Perth. We saw too many cattle and at one instance, we even had to stop the car to make way for a cow that wanted to 'cross' the road. Too funny!
Question. Are koala bears and kangaroos naturally docile? Or maybe they simply cannot be bothered anymore. Those that we saw at Caversham Wildlife Park were definitely docile! The kangaroos were practically lying and lazing around doing nothing. They did not even move an inch when we approached to touch them. Even the Nadyas were not afraid of the kangaroos and kept stroking the kangaroos. Cute sight indeed. My favourite animal would be the koala bear! They are just so cute, soft and furry, and very much like teddy bears. Mak-in-law even thought they were not real because the koala bears were hugging on the trees all the time! And until now, I still cannot figure out why they are called koala bears when they are not even bears to begin with! For sure, I had a hard time explaining to Sharleez. How do you explain to a two year old that a koala bear is not a bear, a seahorse is not a horse, a komodo dragon is not a dragon, and oh, a jellyfish is neither a fish nor the jelly that she normally eats?
 Oh bother!
The five days trip to Perth was really an eye-opener and a learning experience for all of us. I am glad that Tatek and I were able to concentrate 100% on the girls with no distractions like the PSP, the Blackberry, the Iphone, the blog, Twitter and Gmail. We actually slept together on the same bed for five nights, all five of us! Like I mentioned before, my ultimate goal would be to have my girls sleeping on the same bed as me. And what do you know, I brought to fruition that dream of mine finally, even if it was only for five nights.
But not everything went as planned no matter how hard we tried. During our flight back to Singapore, Mysha was a bit cranky and refused to sleep initially no matter how sleepy she actually was. Myreen on the other hand, threw up and I was practically drenched in milk! Thank goodness for the efficient SIA stewardess who attended to us.
But hey, I am not complaining. We survived the trip, with these pictures as keepsakes! So herewith I present to you our Perth experience.
My family sending us off at the airport.
Our extra baggage.
Hello Australia!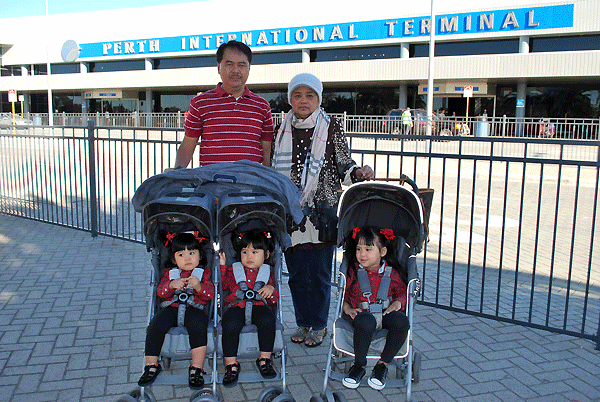 Hello Drake's Apartment! 
Each Nadya with her favourite spot on the sofas. 
Hello Harbour Town! 
Hello CUA! Lol!
For those of you who do not get it, Cua is my nick!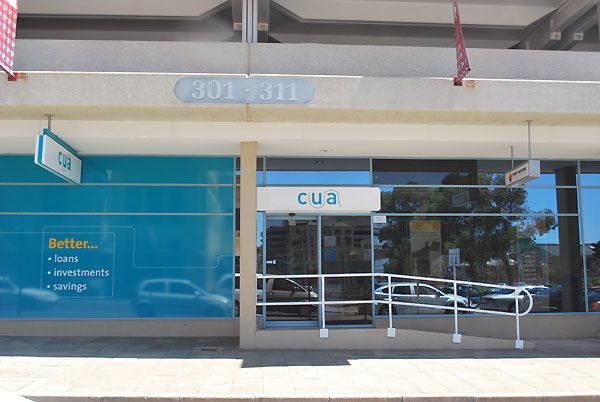 Hello reindeers!
Hello Fremantle!
The sky was really this gorgeous blue!
Hello Caversham Wildlife Park!
Entry per adult is $22, can you believe it?
Hello kangaroos!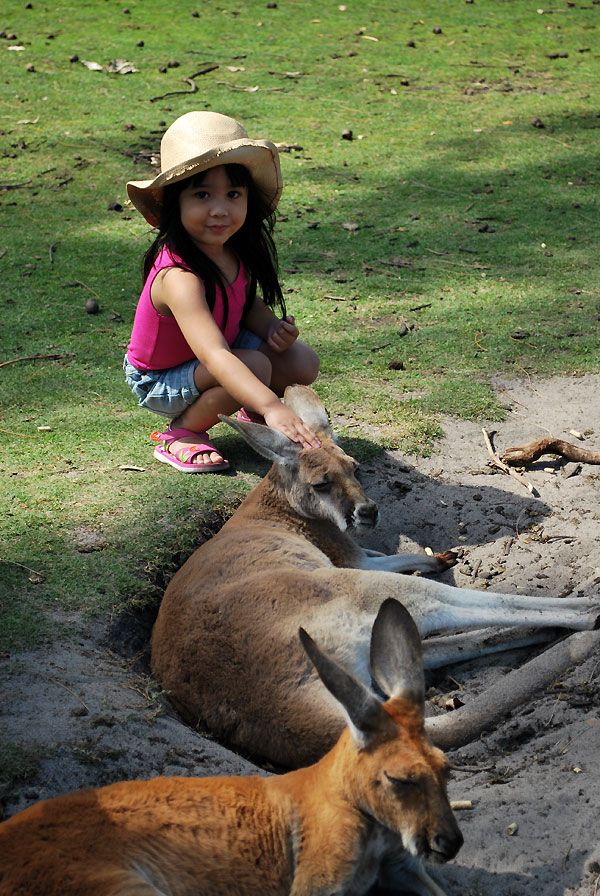 Hello koalas!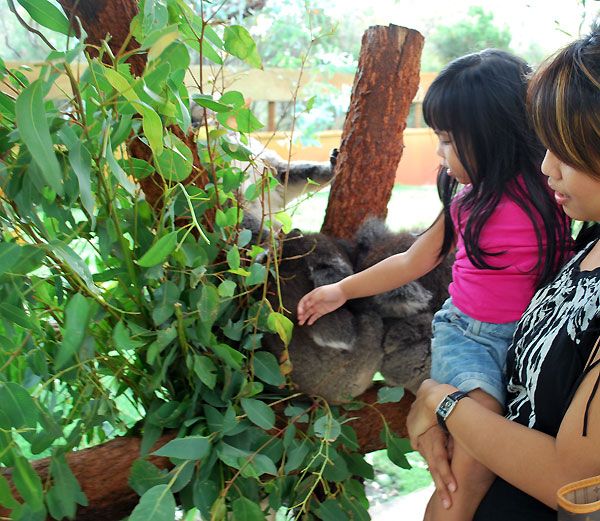 Hello sexy sheep!
The moment the shearer sheared the sheep's fleece, Sharleez exclaimed, "Sexy sheep, yaaa?"  But seriously, the sheep did look sexy once sheared!

Hello sweet juicy strawberries! I don't even think we can find strawberries as sweet as these in Singapore!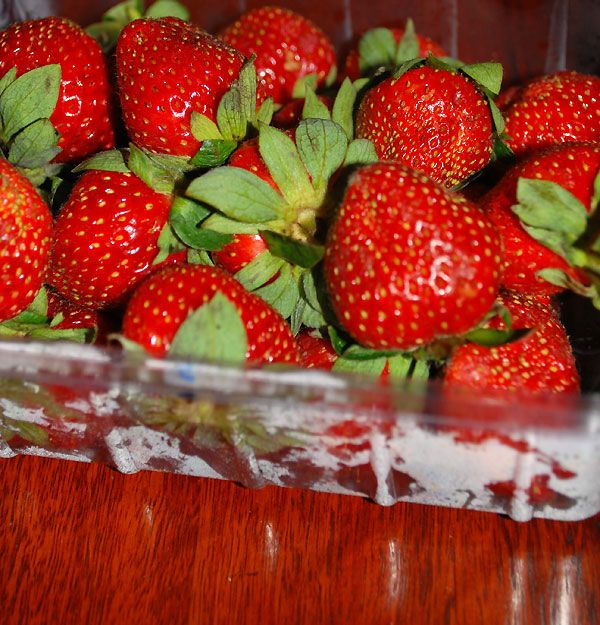 Hello Sharleez Nadya!

As you can see, she could not stop posing even if she was in the background!
Hello to the new Rayban model, Myreen!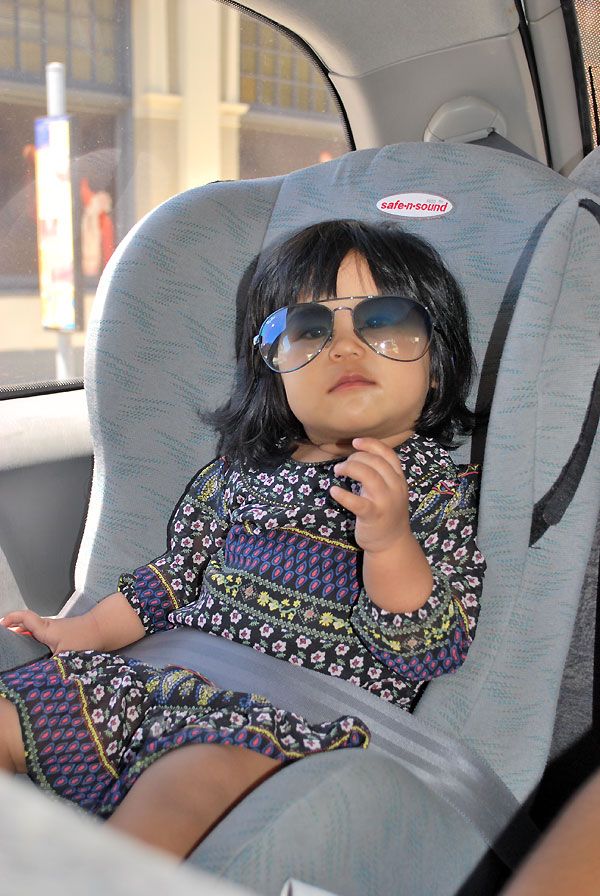 Hello to the closet fans, Mysha & Myreen.
They loved playing in the spacious warbrobe which we did not use!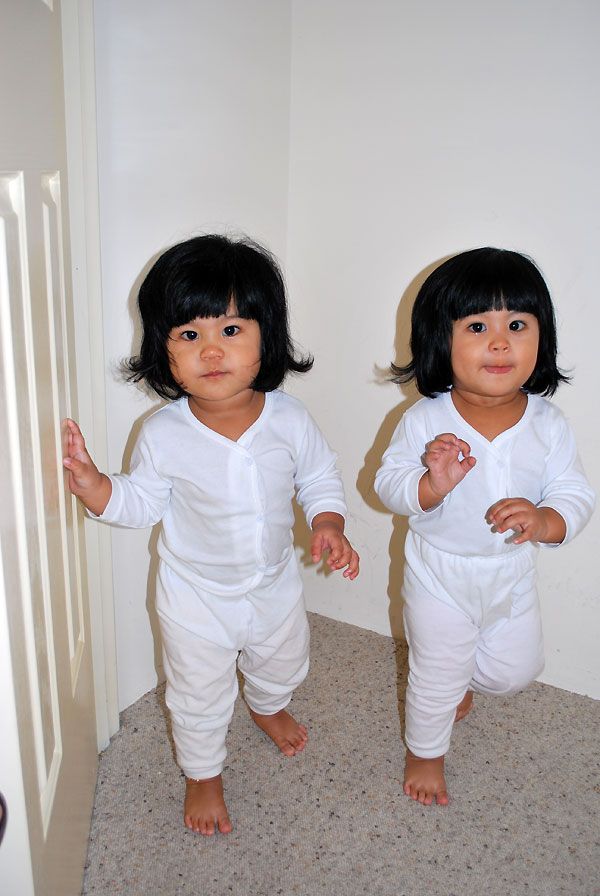 And they have no choice but to be together all the time!
Even when they are sleeping!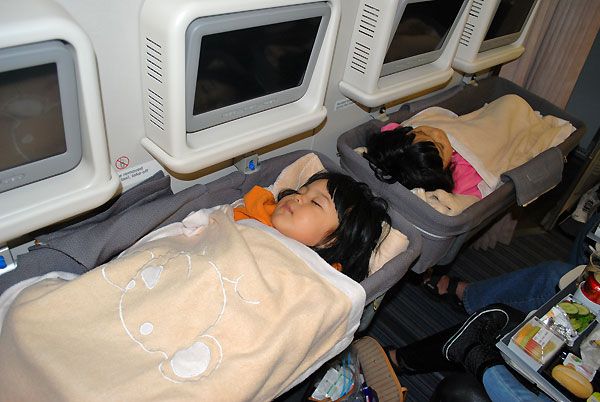 And finally, hello Singapore!
Like they say, no matter how much you enjoyed your holiday, nothing beats coming back home! 🙂