This does not happen usually but because of work commitments, us being away in Perth, and Nurul being away in China, we finally managed to decide on a day to celebrate Mak and Tatek's birthdays. Theme this time round was decided by Daddy. I strongly suspect Daddy wanted to relive his youth days by choosing 'Grease' as the theme. Nurul and I went berserk the moment the theme was revealed. Just what could we dress up in? We told Daddy to change the theme to something else like 'Act Stupid' maybe. But Daddy was unyielding. He was not willing to concede defeat. It was indeed a very challenging theme. Nurul and I gave up, and we vowed not to help Tatek and Ian this time round because frankly speaking, it's about time someone else wins something.
And even though we were celebrating Mak's birthday, she was still the one who cooked for the party. Amazing, isn't she? I mean, can you imagine cooking for your own party? Blame it totally on us. Ili, Nurul and I are hopeless when it comes to cooking food deemed as 'edible' in Mak's eyes.  Mak is really fussy when it comes to food. Daddy on the other hand finds Mak's cooking the best. He does not quite fancy eating out because nothing beats Mak's cooking. So there. Do you now understand why our parties are always held at home with Mak as the chef? We simply cannot live without her cooking, that's why. Menu for the party was nasi kuning with the works. The whole dining table was full of dishes. The thing about my parents is this- whenever they cook something, they always ensure that it's complete with the side dishes. And as usual, Daddy was the one who did the presentation of the food. And he did not even allow us to start eating until proper pictures of the food were taken. I could not control my hunger any further and secretly started eating while Daddy took pictures.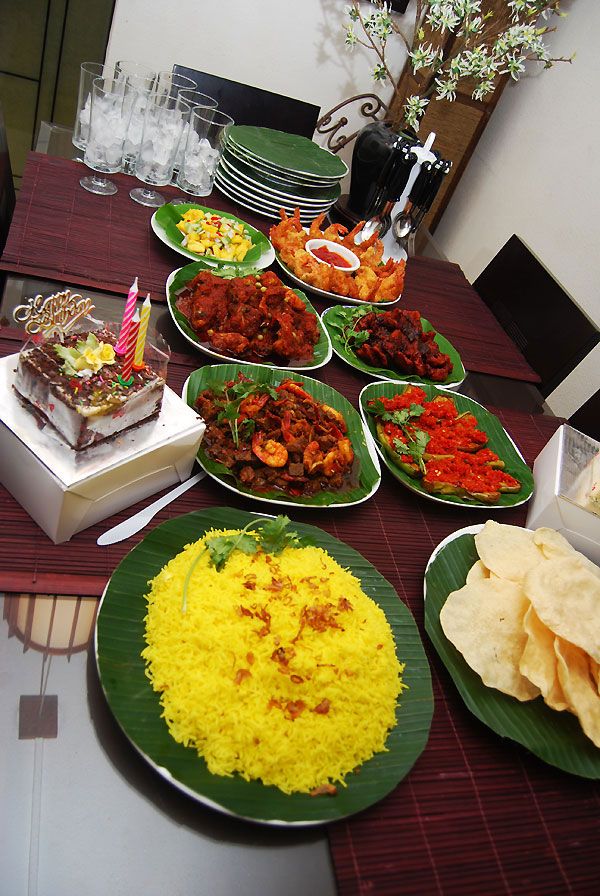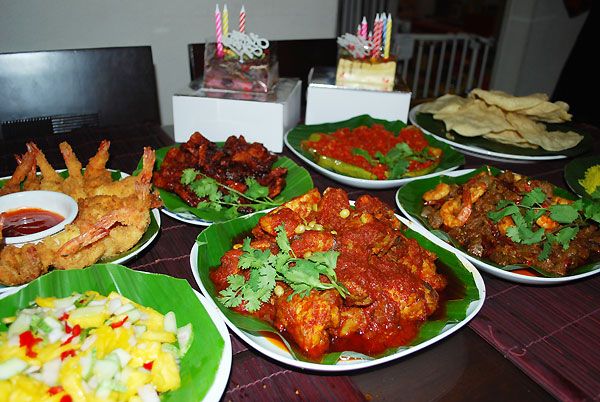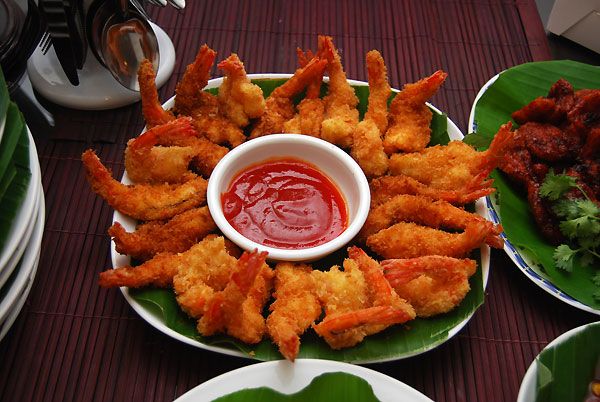 The birthday 'girl', Mak still looking as radiant as ever!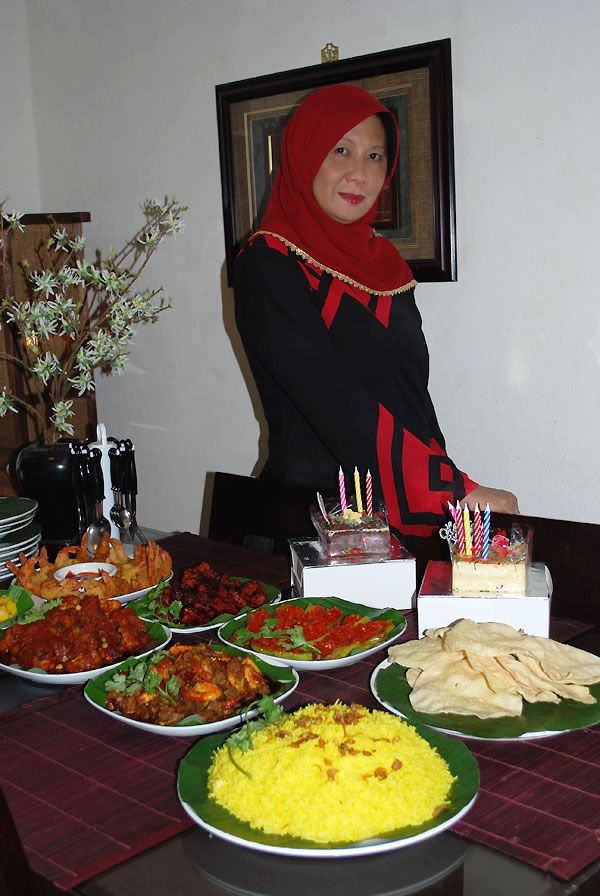 After very filling dinner, it was the usual routine. Burp. Help Yani to clear and clean the dining table. Sing birthday song. Blow candles. Take pictures. Cards reading by Daddy. Presents opening by birthday boy and girl. No matter how routine our birthday celebrations at home are, we always look forward to them. It's really a great time for us to catch up, laugh at each other and most importantly, laugh together.
No matter how difficult we thought the theme was, we still ended up laughing at each other. Personally, I was quite impressed by everyone's creativity and dressing that night. So herewith this entry, I present to you the lineup of 'Grease' wannabes who did and did not make it.
The birthday boy, Tatek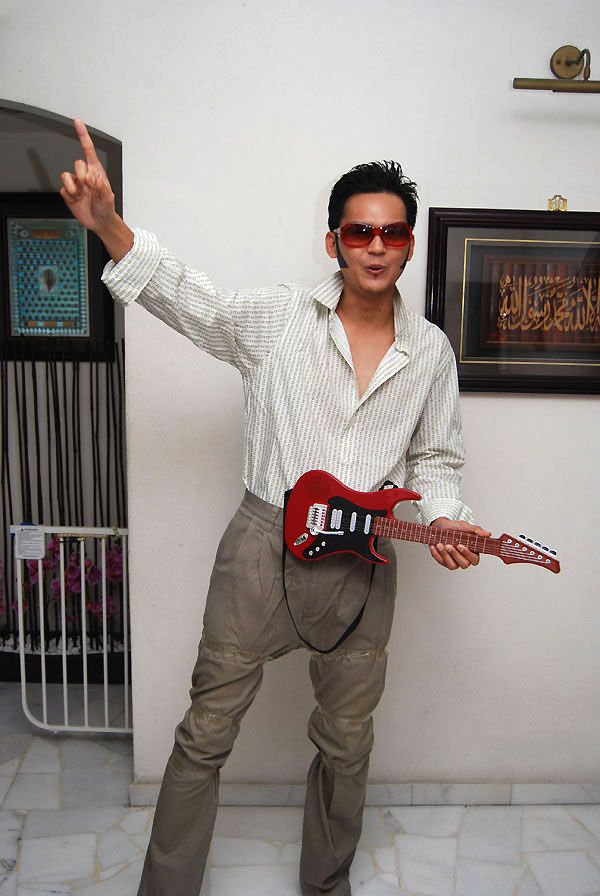 Look at the tapes around his pants! It was his effort to make the pants as bell-bottomed as possible! He then used his camou cream to carefully create the sideburns. And as usual, he had props! This time round, it was Sharleez's electronic guitar!
Daddy
So much for deciding on the theme, Daddy! He was actually the last to get ready because he could not find his singlet to create the muscle man look! Stretchable belt is Ili's. Thanks.
Diah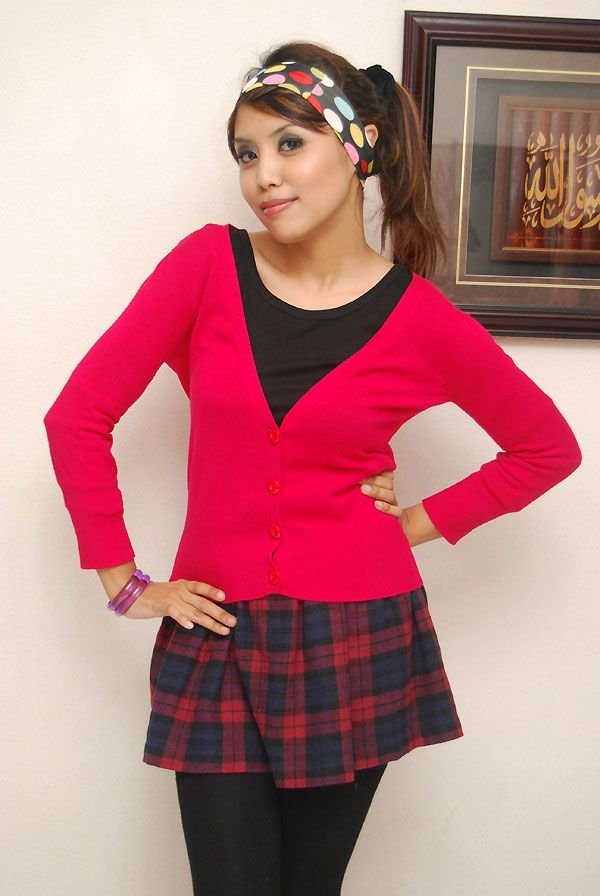 Ok this was an attempt to dress up as a good girl in high school back in the 1970s.  I had three layers of clothes underneath! And Ili's skirt was too tight so I could not zip it up. Thanks.
Sharleez
She actually went inside the room when we were getting ready and told me that she wanted to dress up like me too! So I took whatever was reachable and dressed her up like me. She was actually impressed and thought she looked like a princess!
Ian
Hair nicely greased. He sure looked like a 'paikia' from tjhe 70s'. One Love, indeed. And I believe the toothpick was his err, prop? Those sissy shades he had on belongs to Ili. Thanks.
Nurul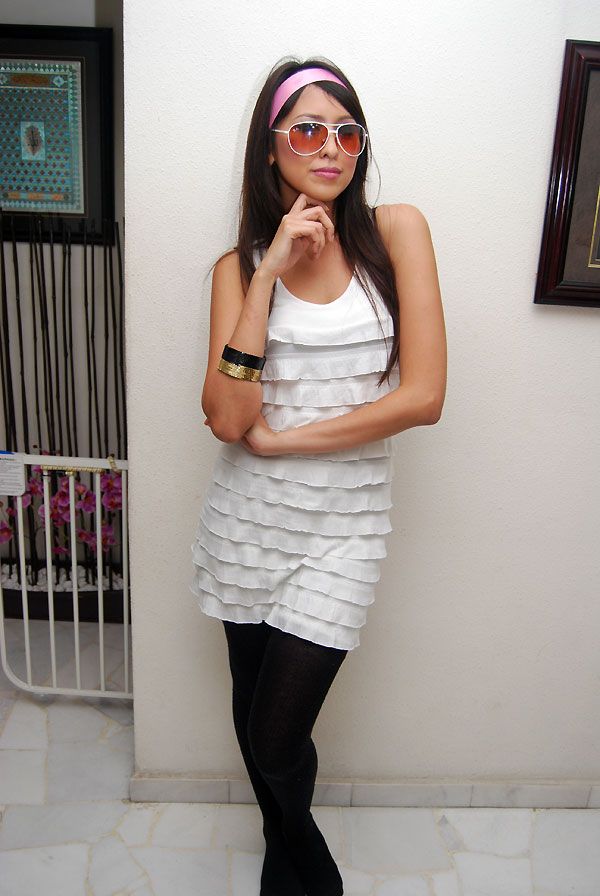 I do not know who she was trying to dress up as but she did look like she came from the 1970s. And heck, she looked good! Nobody looked this good in the 70s and 80s. NOBODY.
Ili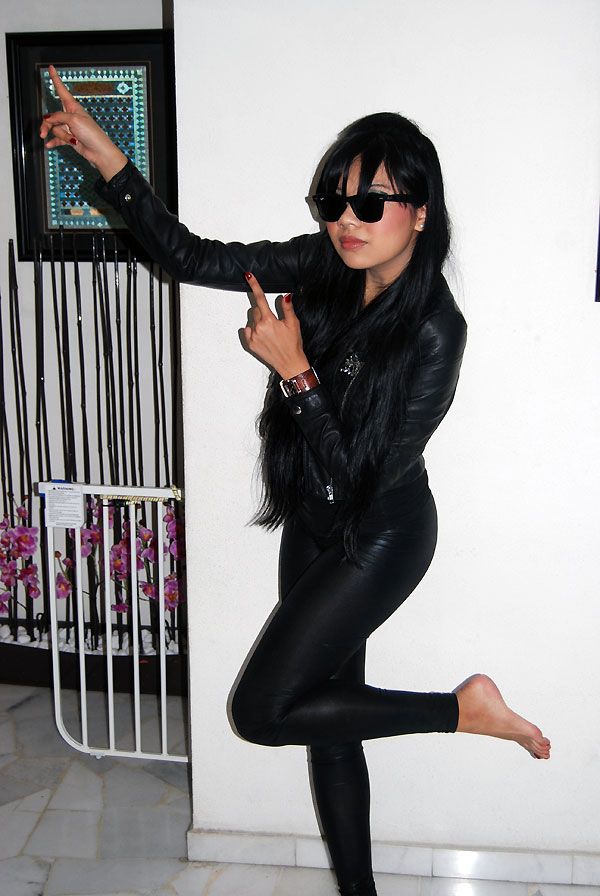 I think she was a rocker. But then again, in the 70s, they loved to dress up in biker jackets. Fair enough. Special thanks to Ili also for allowing us to loan your clothes and accessories in order to make the party a successful one.
Shafiq
He looked like a model on the cover of a magazine! And the shades, oh the shades! I suspect they are Ili's too!
Who wins? 
Happy birthday once again, Mak & Tatek!
Hope you enjoyed your belated birthday celebration!
May Allah continue to bless you both with the finest things in life. 
 Insya'allah!