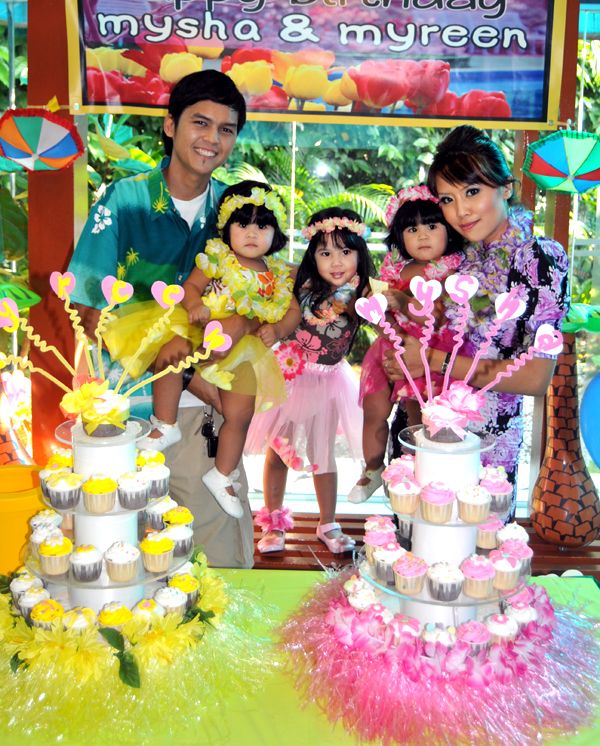 And finally, M&Ms' 1st birthday party update!
I apologize for this long wait.  As usual, I could not catch up with time.
It was certainly double the fun on the 18th of October when we celebrated Mysha & Myreen's Belated 1st Birthday Party.
Belated because their birthday was actually on 23rd September, the third day of Hari Raya. We could not possibly have their party when everyone was very much still in the Raya mood, could we?
The high spot of the entire party was the fact that both the birthday girls were in a good mood! Thank god I considered their naptimes and bedtime when planning the timing for their party. Once again, THANK GOD! I think it's important for us parents to realize that birthday parties are all about the birthday girls or boys, and we should really prioritize them over anybody else.  Take note of their naptime! It's only when the kids have enough sleep and rest will they enjoy their party to the fullest.
The theme for the party was Hawaiian, and what better place to celebrate the party than at The Pavillion, Aloha Loyang Resorts? I am just glad I chose that particular theme for their party as the theme allowed me to make my girls' birthdays unique to each of them without doubling the cost or the stress. I decided to use a colour code for Mysha & Myreen. In this case, Mysha was everything pink, and Myreen was everything yellow. With those two colours in mind, I had an easier time making and sourcing for their outfits. Many were amazed when they saw how in place everything was on the girls during the party from the lei on the head to the lei around the neck to the flower tutu to even the shoes.<I> "Your girls are so well-behaved!"</I> many marvelled. They did not know the story behind it. Well, I had trained them for two weeks before the actual party by making them put on the leis and shoes every single day for about four hours or so. I am just so proud of them. They have just started walking so they were not exactly stable initially, what more with shoes on. But because of the daily training with the shoes and the ability for them to walk around the house without the pressure on, they can now walk so well with or without shoes on! In the beginning, they could not stand the leis all over them too but they had no choice. Each time they tried to remove the leis, it was a firm "NO" from either me or my helper. They knew we meant business. And for all the time that they had the leis on, they received endless praises from us too so I guess that really perked them up and thus motivated them to endure further. Good job, Mysha & Myreen. Again, I am just so proud of you both! So for all parents out there, if you are intending to have a theme party for your little ones and dream about having them don a certain (ridiculous) outfit, do train them weeks before the actual party. It really works, trust me.
Since the theme was Hawaiian, I had the liberty of making the party décorations as colourful as they could be. The colourful leis were used to create the Hawaiian atmosphere. I tried to stick to a bit more of green this time round like inflatable palm trees, palm tree goody bags, balloons, grass table skirtings, and Hawaiian scene setters. I had ordered the party decorations like a month before the party from a very reliable website, Celebrate Express. I am glad I ordered everything online because it is almost impossible to find Hawaiian parry decorations in Singapore! The party shops have the typical themes like Mickey Mouse, Winnie The Pooh, Princess, and the works. Not that I have anything against these themes- come one, Sharleez's theme for her 1st Birthday party was Winnie The Pooh! I just wanted something totally different and refreshing this time round. Spotlight has some Hawaiian party decorations but boy are they costly! The price is like almost five times more. Totally ridiculous, I say.  Let me say the biggest thanks to Nurul, Ian, Shafiq, Ili and Shyra for helping out with the decorations. Special thanks to Ian also for being the official photographer for that day. It sure feels good to know that I always have my family members to count on in times of desperate needs. 🙂
I had started designing the party invites about two weeks before the party, and the invite had to go through rounds of "vetting" by my Daddy. He told me what should and should not be in the card. Once Daddy approved of the party invite, they were sent out to all the guests by post. I could have saved on cost and invited everyone by email instead but I thought I should go all out and make the party as proper as I possibly could.
The goody bags were packed a few days before the party. Tatek and I turned into production workers and focused on packing the goody bags. I guess we both make a good pair when it comes to things like this. Despite having the three girls in the room while we did the packing, we survived! Despite having Mysha and Myreen constantly trying to step over the goodies, we survived! Despite having Sharleez constantly asking for candies, we survived! And we purposely prepared more goody bags because it's always better to have left overs than to not have enough for the guests. And I really do not mind spending a bit more on the goody bags because I want the kids to be happy with their goody bags. As much as I would love to put healthy and educational stuff into the bag, I decided against it. Come on mummies, why are they even called GOODY BAGS in the first place if they are not meant to be enjoyed by the kids. And it's not everyday that they get a goody bag. So there, hope the kids enjoyed the two goody bags they each received-one goody bag consisted of Fruit Plus candies, and the other goody bag contained a mixture of snacks, toys and stationery.
I had thought of the entertainment for the party and I was contemplating between a clown and a balloon twister. I am glad I decided on the balloon twister. A clown would be too overwhelming for the smaller kids, in particular. And not everyone would be entertained by the clown. What if the clown has a weird sense of humour? The balloon twister that I hired for the party basically kept everyone entertained by twisting the balloons into different animals and the works for an hour. Every kid at the party was presented with one balloon from him. Right after the balloon twisting, he gathered all the guests before conducting the cake cutting ceremony. I specifically requested for him to sing a birthday song for each of my girls instead of just one song for both of them. Again, I had to bear in mind that they are individuals sharing the same birthday, and not twins sharing the same birthday. I was (very) thankful that both Mysha and Myreen kept still when seated in the high chair (full of adornments)! They did cringe a bit initially but we tamed them immediately by offering each a cupcake. When everyone was singing the birthday song to them, they were both busily eating their cupcakes. So there, the pretty cupcakes distracted them when the birthday song was being sung to them three times! Surprisingly, Sharleez was the one overawed by the birthday song.
Again, when I was considering the birthday cakes/cupcakes for Mysha & Myreen, one thing was for sure- each child must have a birthday cake. I was really glad that Ayu from Simply Cupcakes was able to custom make the cupcakes according to the theme and the colour code for the girls. The end result was really breathtaking, and the cupcakes tasted wonderful as usual. Everyone at the party was practically asking about the cupcakes. And the one thing I really like about Simply Cupcakes is their professionalism and dedication! Good job, Ayu and team! 🙂
Right after the cake cutting ceremony, we had the lucky draw and prize giving sessions which was conducted by Nurul solely, with a bit of help from me. I was glad that many took the effort this time round to dress up according to the theme of the party, and we had a hard time choosing the winners! Thank god we had 3 prizes for Best Dressed Kids and 2 prizes for Best Dressed Adults. Congrats to all the winners!
And what's a party without good food? As usual, Mak did an excellent job with the food. The end result was a spread! Mak-in-law was kind enough to cook the fried mee. Thank you Mak & Mak-in-Law! But next time we have a party, let's cater instead. It was too much work for the both of you, and I felt bad when I saw how tired Mak was. While Mak was in charge of the menu, Daddy was in charge of the decoration and set up for the buffet table. Daddy did a really good job! God knows where he found the ferns which he used together with his fake orchids to create beautiful flower arrangements for the table. And believe it or not, that was a last minute masterpiece from him. His initial plan was to use little palm trees but since he could not find them, he made do with his wild ferns. Again, do not ask me where he plucked them. And besides the flower arrangements, Daddy was also the one who came up with the fruit sticks on the pineapple. They ended up looking like a table decoration, in the end. So pretty. So Hawaiian. Once again, thank you Mak and Daddy. What would I ever do without the both of you? And I still feel bad that we were not able to take a family picture this time round, and neither was there a picture of my parents or siblings with the birthday girls. I guess everyone was too busy during the party to even notice. But thank god there was the video camera, so at least we did capture some of the priceless moments after all.
There were some regrets during the party as well. One, Sharleez suddenly caught the flu bug hours before the party and as a result, she was not feeling too well during the party. Two, we had some guests who came only after the cake cutting, lucky draw and prize giving sessions were over. Wouldn't it be terribly nice to have them at the highlight of the entire party – the cake cutting ceremony? Most of them who came late were so well-dressed for the party, and had they come earlier, they would have won the Best Dressed adults and kids! And we felt bad too that we had to clean up instead of entertain them fully when they came. So hot mommas and papas (you know who you are), our sincerest apologies. Thank you nevertheless for coming and dressing up really well. We truly appreciate it. Next time, please polish up your stars ok? They cannot possibly be rusty all the time, right? ;p
Once again, thank you everyone concerned for making the party possible!
Everyone's joyous presence made it that much more of a special occasion.
We truly appreciate the fact that many wanted to celebrate M&Ms' big day with us.
Thank you also to a new friend, Tante Maria, who sent them gifts all the way from Hawaii USA!
Someday, we would love to meet you, mysterious auntie!
Entertain yourselves now with the thirty over pictures which I have carefully selected for this entry.
The Hawaiian setup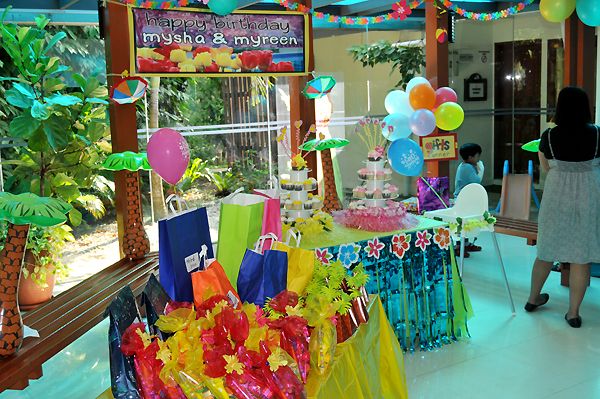 The goodies & prizes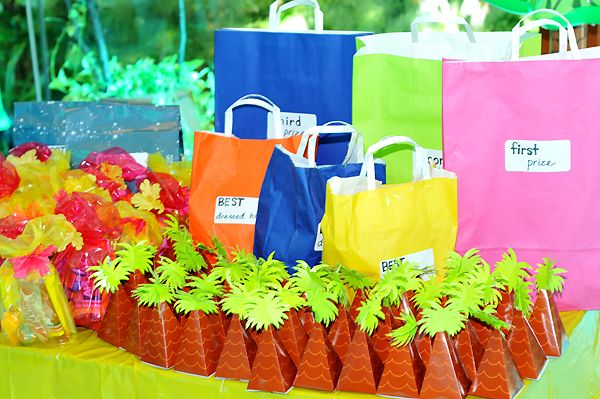 The buffet table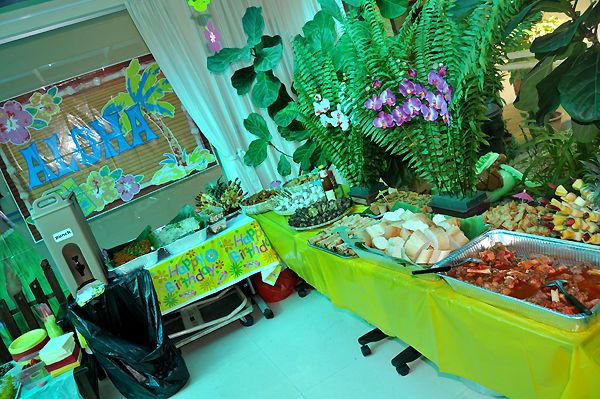 Daddy's flower arrangements
Their beautiful birthday cupcakes.
The names on the cupcakes were wrong initially as Ayu got confused with their names and colour code. But worry not, Ayu came back to the party venue and fixed the problem shortly after. 🙂 Too bad we did not manage to capture individual shots of the cupcakes after they were fixed.
Mysha's cupcakes
Myreen's cupcakes
Simply Cupcakes, by Ayu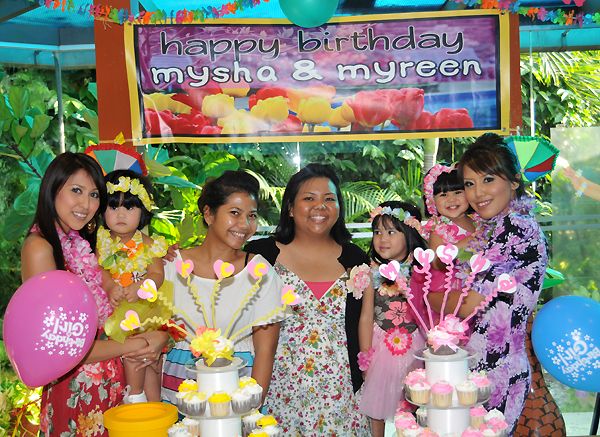 The balloon man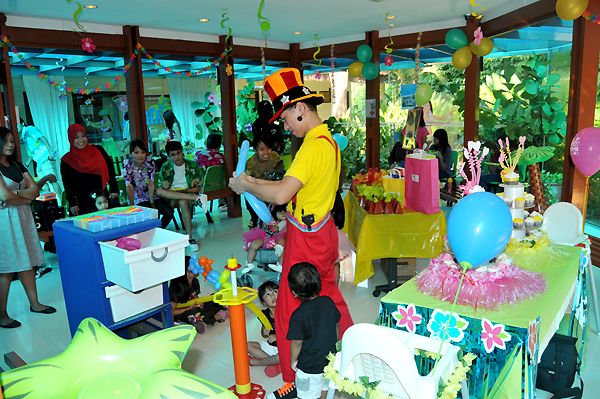 Reciting some prayers before the cake cutting ceremony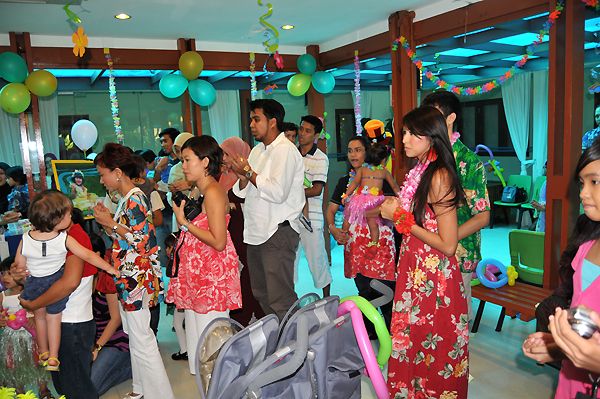 Singing the girls their birthday songs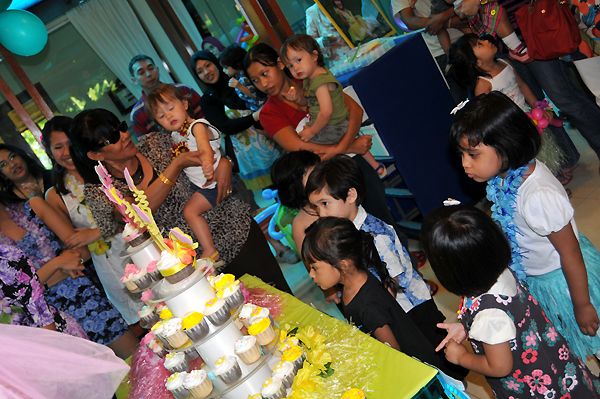 Lucky draw time!

Our best dressed kids!
Darwisyah, one of our Lucky Draw winners!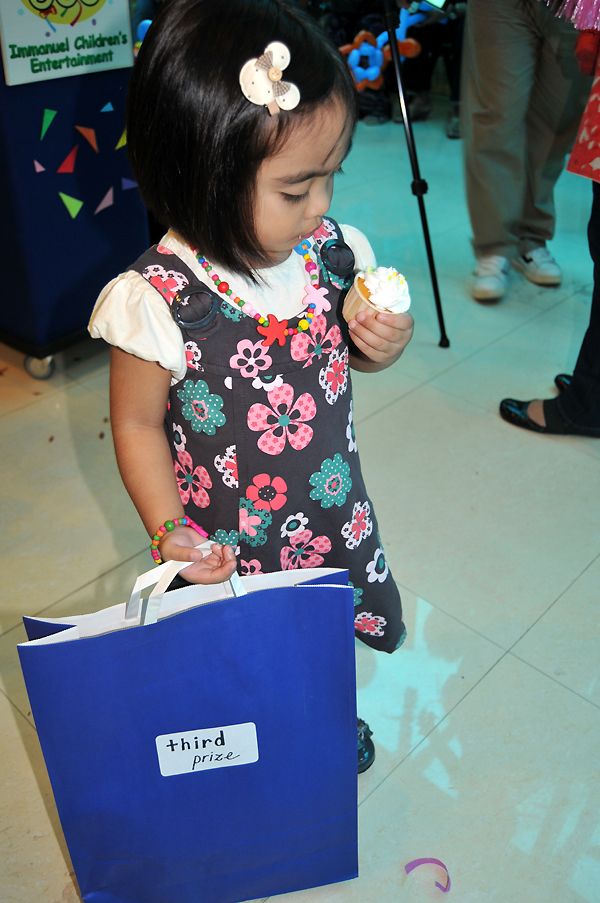 The birthday girls having some fun <br><br>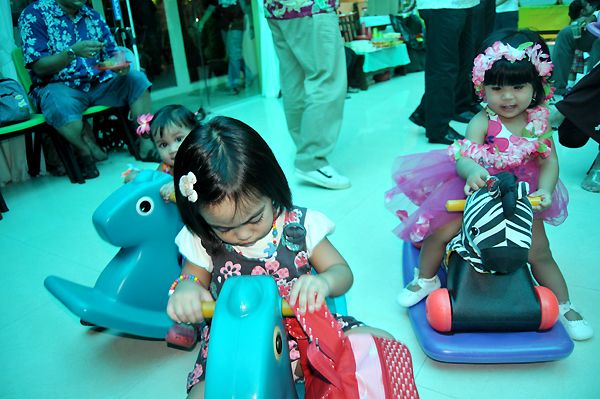 Kakak Sharleez doing what she does best- Posing!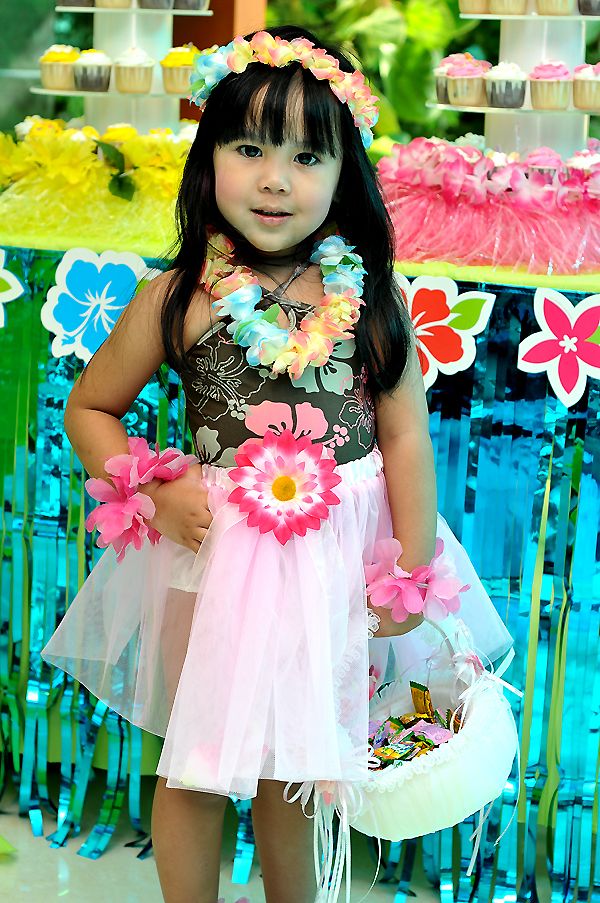 Sisterly love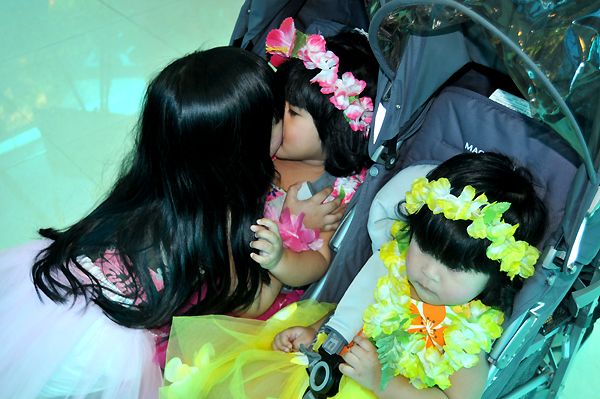 And brotherly love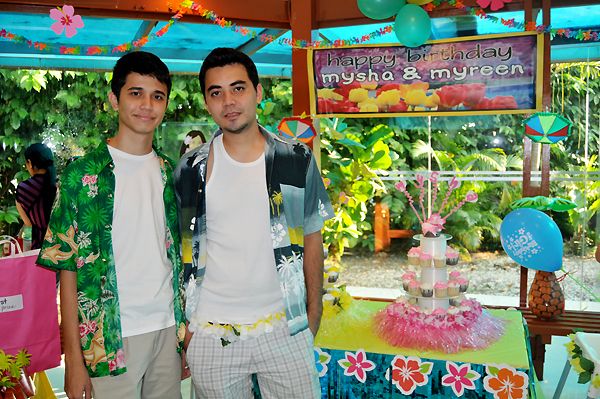 Myreen with Dada!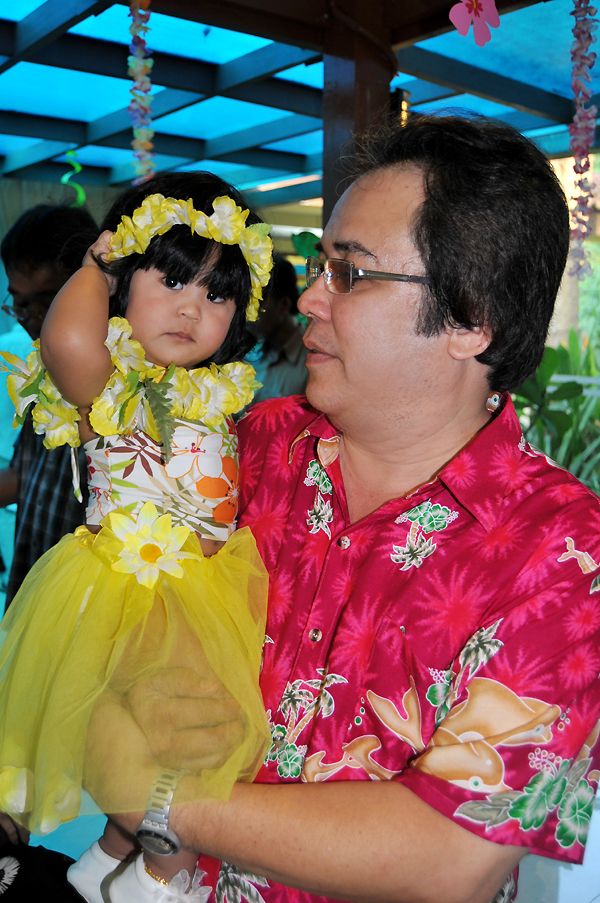 Mysha with Papa Piq
Nana and Nenek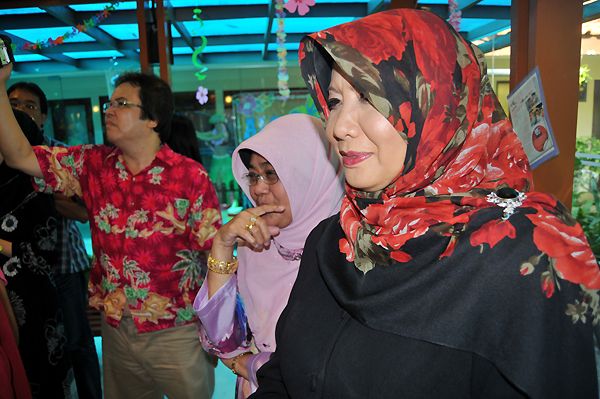 Mama Ili  and Auntie Shyra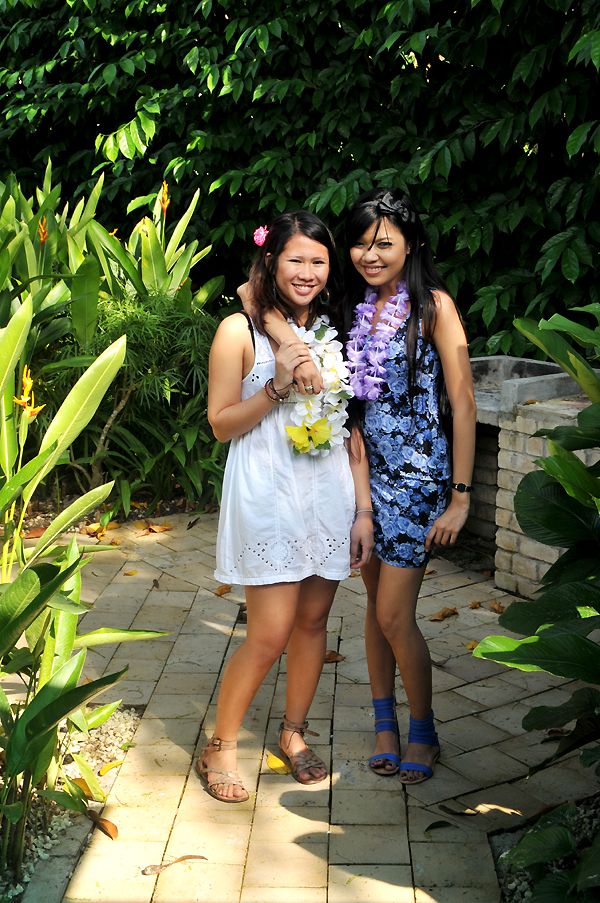 Papa Ian with Natra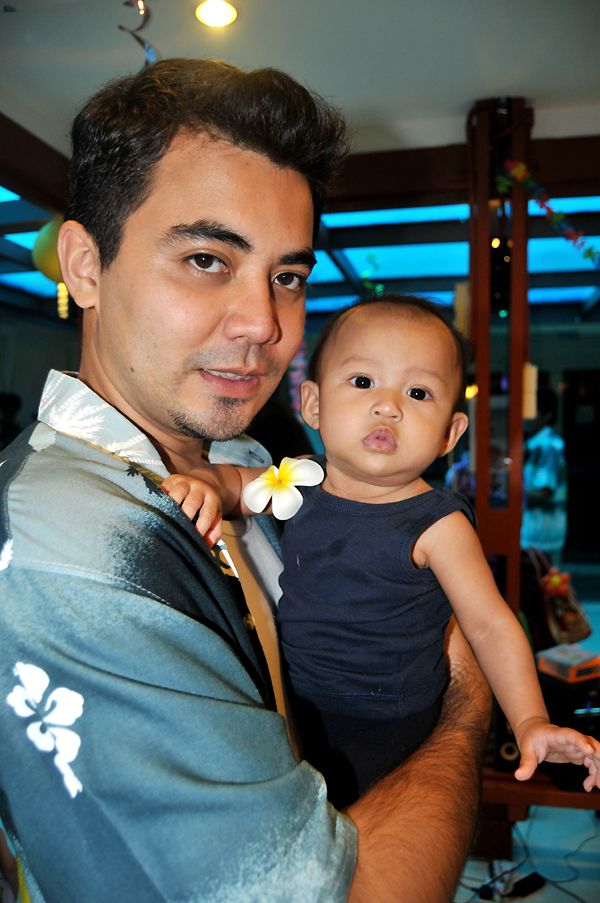 Our well-dressed Star Karats! ;p
Finally, to my dearest Mysha and Myreen, hope you enjoyed the party even if it was just for that moment because you both truly deserved a celebration as big as that for all the joy that you have brought us and will continue to bring us.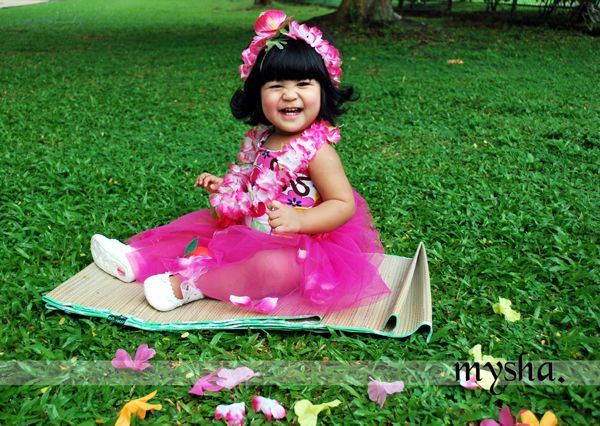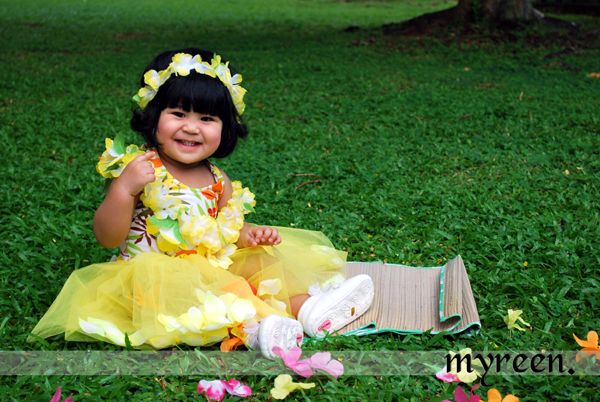 The best part about being a mummy to the both of you is that no matter how hard it gets, all it takes is a smile, a giggle or a hug from you to make me realize how blessed I really am to have double of everything. 🙂
I love you both, so very much.