Today, Tatek and I had a short date.
Wanted to know what we did for our date? We went to the warehouse to pack orders and then to Singpost to send out items. Simply romantic, you think? I think so too. And while we were out, we had some fun and pretended to be tourists in this little island called Singapore. So what we did was to use our Garmin-Asus Nuvifone M20 to direct us from the warehouse to Pasir Ris. All we had to do was to type in the location and that was it. The new Garmin-Asus Nuvifone M20 is basically an all-in-one handphone which is also as good as a street directory! Nuvifone M20, which is designed with navigation and location based services, is enabled by the GPS capability so you can locate anyone in your network or any place in Singapore. Who needs the big and bulky street directory when you can find what you need with one tiny little tap on the screen?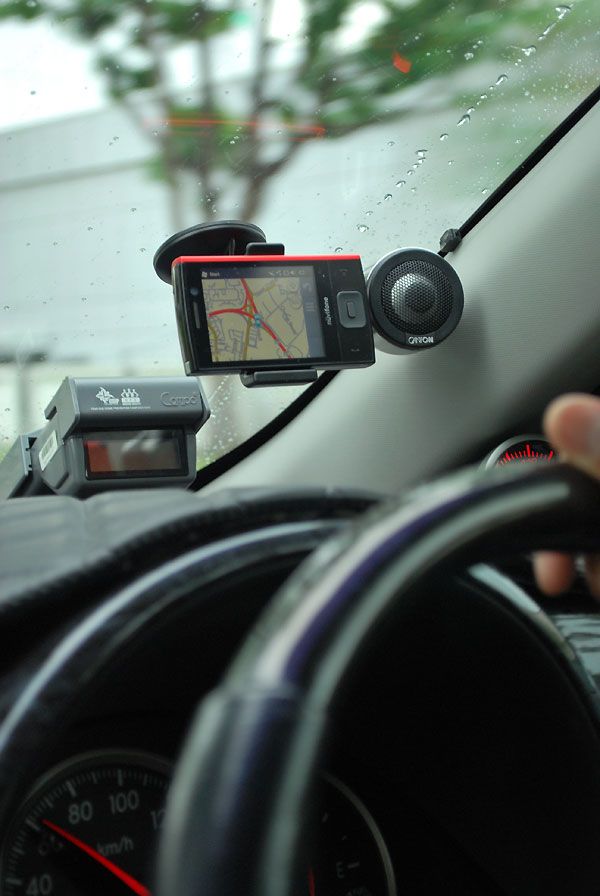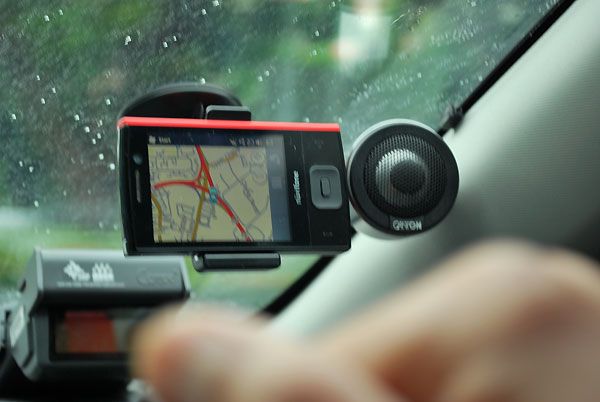 The Nuvifone M20 was quick to direct us. And us being the cheeky us, tried to go by a different route but the phone was quick to recalculate the distance and provided us with the new route to Pasir Ris. I say you can never get lost with this phone <i>no matter how hard you try!</i>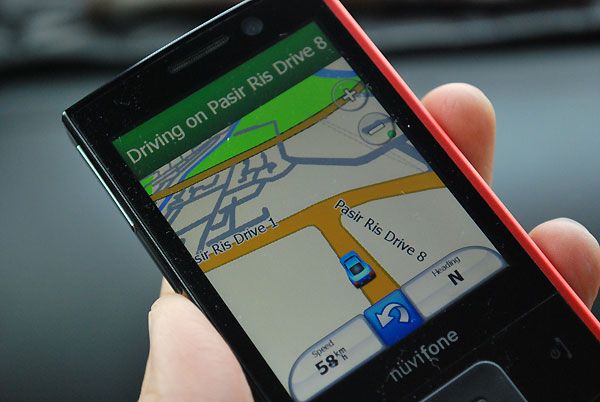 The battery went flat halfway through but thank goodness the phone comes ready with a car charger so we charged the phone there and then. How convenient.
We were still feeling very much like tourists. Once we were in Pasir Ris, we decided to tap on the 'Parking' icon,.
And guess what we saw?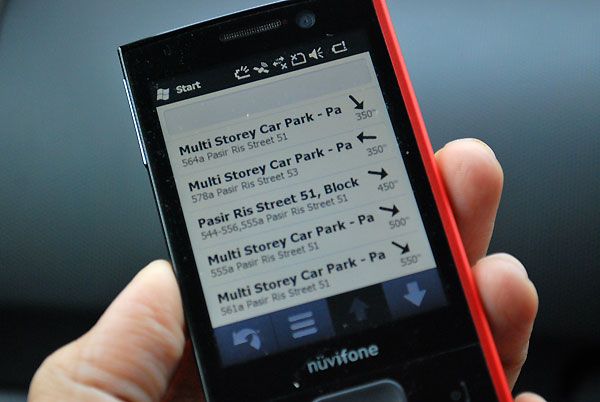 A list of carparks available in Pasir Ris! How cool is that? Imagine you being in the ulu or really busy part of Singapore. This service would definitely come in handy!
So now, every tourist who comes visiting would definitely be on the hunt for food! With Nuvifone M20, all we had to do was to tap on the 'Food' icon and we are given the options of different types of food to choose from.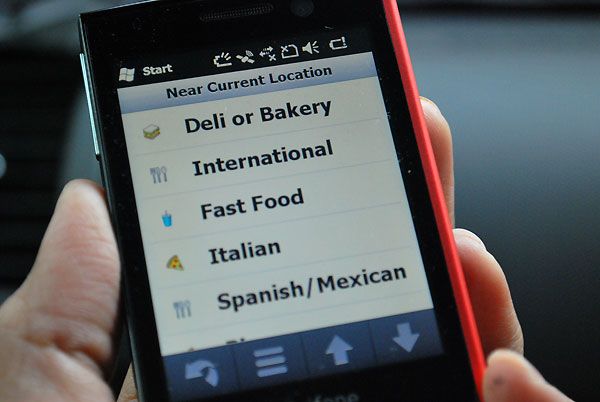 We chose Fast Food, and this was we were greeted with.
The list of fast food restaurants in Pasir Ris! What a super smart phone, I say.
Mummies, the Nuvifone M20 even comes preloaded with the places of amusement and entertainment for your little ones. All you have to do is to tap on the 'Amusement' icon and it will bring you to a list of places around the area that you can bring your children to. I chose Frisk & Romp, and the Nuvifone M20 was quick to direct me to the exact location from where I was. All I had to do was to tap on 'Go' and the phone navigated me from there on.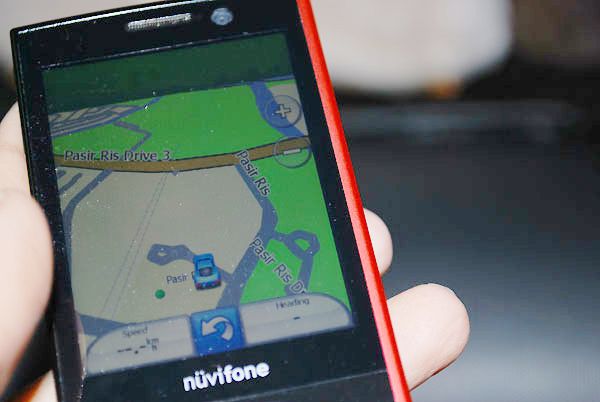 For someone who is always on the go, Nuvifone M20 is really ideal for me.
Now, how would you like the phone for yourself?
Click HERE!